The LCHS Math Field Day teams traveled to Marshall University this week to compete in the Region 2 Competition. Students competed against schools from Cabell, Wayne, Mingo, Logan, and Mason Counties. In the team competition, the High School Team (10th-12th Graders) placed 3rd overall. In individual competitions, Junior Brayden Starcher placed 9th qualifying him as a Region 2 Team Member that will compete at the State Competition at WVU on April 23rd. Sophomore Somya Slonaker placed 12th and will be an alternate for the Region 2 Team. On behalf of the LCHS staff and administration, congratulations to these amazing math students and best of luck to the all of the students who will represent our region at States.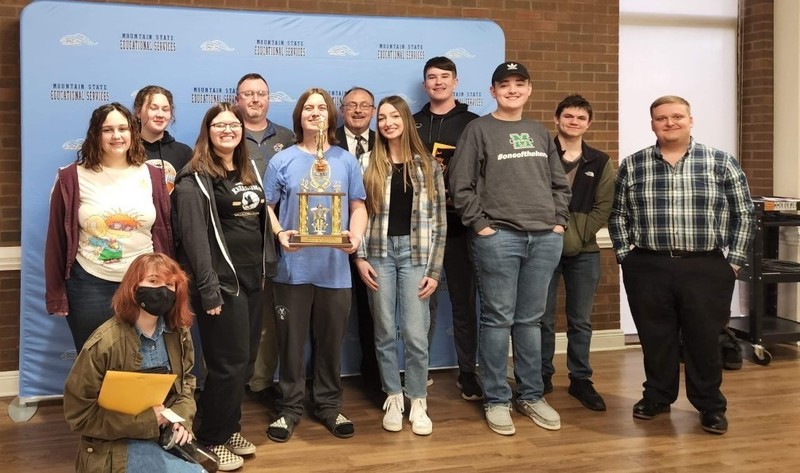 Above:
Team Members: Somya Slonaker, Emily Cooper, Madison Adkins, Dakota Thompson, Katie Pauley, Brody Pinson, Emma Harless, Brayden Starcher, Koree Pritt (Not Pictured-Maci Lunsford)
Teachers: Bill McCloud and Joshua Barnett
Board Member: Rodney Baker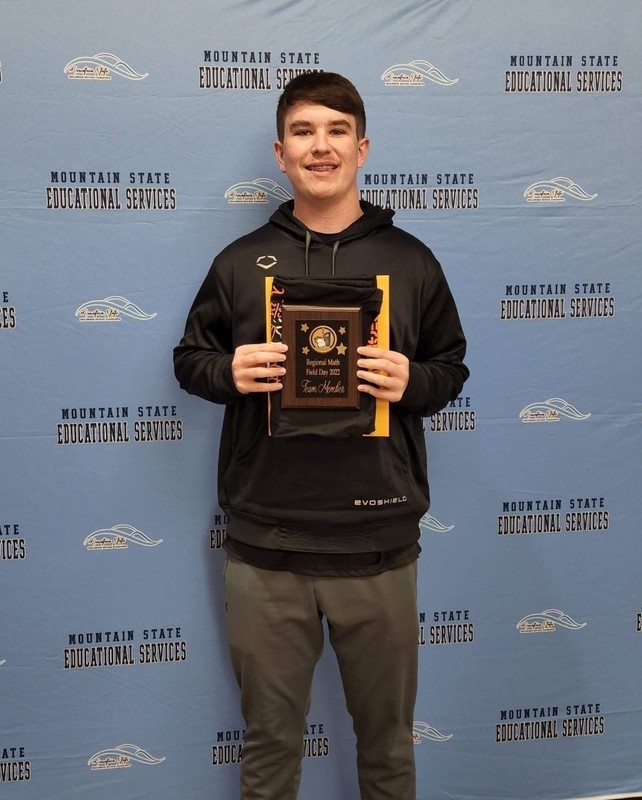 Above: 9th Place: Brayden Starcher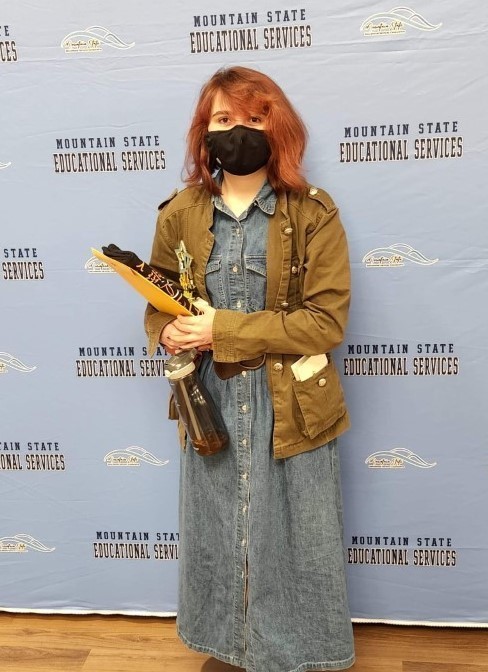 Above: 12th Place: Somya Slonaker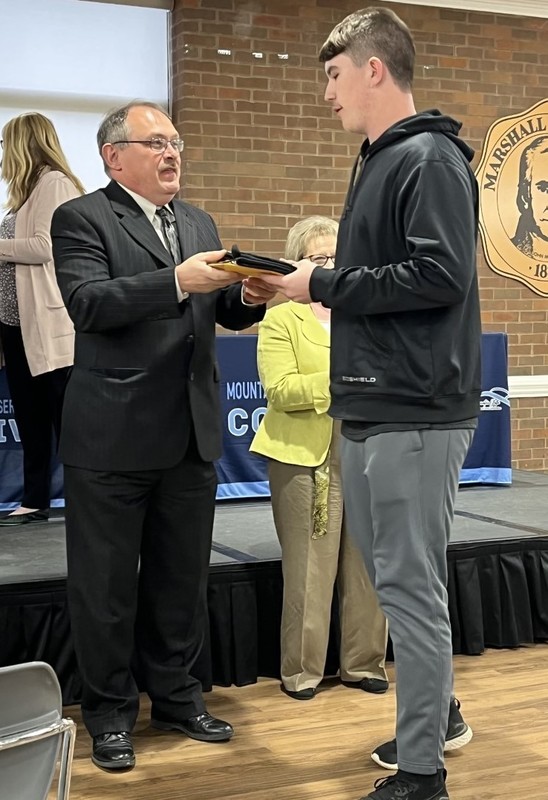 Above: Brayden Starcher accepting his award from LCS BOE Member Rodney Baker.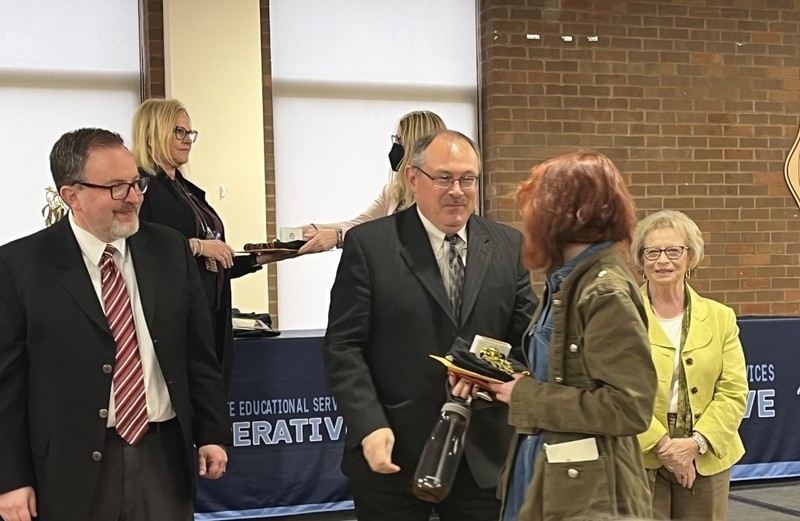 Above: Somya Slonaker accepting her award from LCS Board Member Rodney Baker.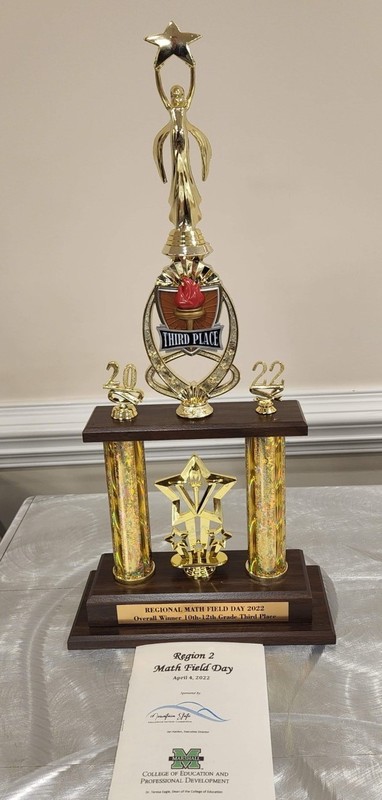 Above: Overall Team 3rd Place Trophy